Today, we're excited to introduce you to a new friend....
Hi. I am so excited to be here! What an honor. YIPPEE!! I love Everyday Art's philosophy that every day can be colored with creativity. And who doesn't love a free weekly meal plan? Thank you girls!
Let me just start by

introducing myself:

My name is Kristy Neeley and I have a crafty, thrifty, creative, healthy, DIY blog at http://www.apronsandapples.blogspot.com/. It is a fun place for me to have a creative outlet, post tutorials, DIY projects, healthy recipes, tips for a healthier life, and occasionally share my thoughts if I feel inspired. I have a masters degree in the "Science of Natural Health" and that fuels my interest in healthy living.
First and foremost however, I am a wife to the love of my life who I have been married to for 12 1/2 years (!!!) and a stay at home homeschooling mom to 4 little ones ages 1, 2, 4, and 6. They keep me on my toes! I am a huge fan of adoption, family fun and mission related travel! Everything we do, we do on a dime!

I know exactly what it is like to need a small budget to stretch a long way and then stretch a little more. We used to have 2 kids and a great paying job, in a nice house with a small mortgage (we have always believed in

not becoming house poor with a huge mortgage).
Since then we spent about a year overseas doing mission work on our own dime on the island of Efate in Vanuatu in the South Pacific, adopted Bella from birth while there.
Then came back to the US just in time to have another baby! :) So budget friendly is a must!

I love to sew, cook healthy, draw, decorate, craft and enjoy all things domestic! Here are some of my readers favorite posts from my blog.
Thanks again ladies for having me here at your inspired blog! I really appreciate it! I hope to see you all over at www.apronsandapples.blogspot.com soon to check out my other recipes, crafts and tutorials. Be sure to leave a comment in the comment box as I love to find new like minded blogs to follow!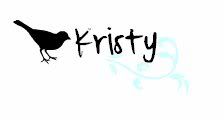 Thanks Kristy! You are in inspiration to us all! We've been loving the recipes she shares on her blog. Head on over and check her out. :)
http://apronsandapples.blogspot.com/