Even with all this lemon-ness we've been celebrating, there is so much more we want to make! Here are some of our favorites that we just haven't quite gotten to--YET.
Pretty much everything she makes is fabulous. We're regular followers.
Could it get ANY cuter??? Forget "kids" lemonade stand. That's where we want to spend our afternoon.
Another fabulous chef. Just noticed the orange cantaloupe sorbet too... Too many recipes to choose from!
So this one I actually have tried, and it is hands down the best fresh lemonade ever!! It's not a "I'm thirsty I think I'll have some lemonade" kind of drink, but a "relax on the porch swing with a good book and a tall glass of icey delicousness" lemonade.
(and just a hint, when it says to peel the lemon, its talking about the very outside yellow part, not the whole rind. You don't want to use the white part, its bitter.)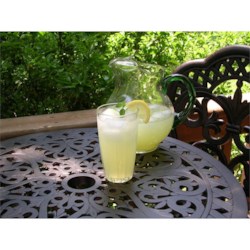 Who doesn't like home-made take-out food?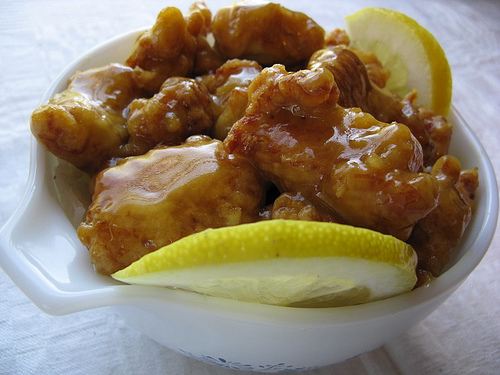 Triple Layer Lemon Cake
from
Better Homes and Gardens
This is a must... 3 layers of lemony goodness!
A few of you have mentioned that you have recipes that maybe you should share. And the answer is YES, you Should! Just send it our way! (check on the contact us tab at top). I think we're going to wrap things up Monday, so send them quick!