I've been trying a lot of new recipes lately and I thought I'd share a few...
Spinach, Pear, and Shaved Parmesan Salad
So simple and so good.
Smokey Braised Pork Shoulder
I have to admit that my motivation for trying this was the CHOCOLATE.
Cocoa, orange juice, and spices... delicious.
Cinnamon-Swirl Bread
I have made this a few times and it is sooooo good every time!!!
Coconut Cream Pie
Need I say more? Honestly, coconut is one of my favorite things.
I read the reviews on this one and made a change.
*Instead of using 3 cups half and half I used a can of coconut milk and then
enough half and half to equal 3 cups. Gave it a stronger coconut flavor.*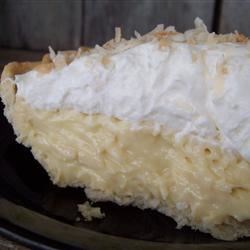 Martha Stewart's Baked Mac n' Cheese
Talk about comfort food. Plus I was my 4 year old's hero for making Mac n' Cheese for dinner :)
Pumpkin Pie Oatmeal
My 10 year old self would hate me for admitting that I now like oatmeal (and probably my mom after all the mornings I spent stirring it in a circle and eating the brown sugar off the top before dumping down the drain), BUT I do now like oatmeal, and this one is delicious.
*I used 1/2 cup quick oats instead of 1/3 cup Coaches oats.
Enjoy!